Both Feng Shui & Bazi can be utilize to maximize our chances in our pursuit for success, happiness, prosperity in our life.  Watch the following videos or read the articles below to find out more.
Understand Your Personal Bazi Profile
Understanding The Yin and Yang in Our Bazi Charts
UTILIZE FENG SHUI TO ACTIVATE FOR WEALTH LUCK IN THE EAST AND NORTH (2017)
 Activating these sectors under the Flying Star Feng Shui formula will bring occupants good luck and prosperity this year. The East and North activated with a water feature (especially effective since these are sectors which benefit from the water element, unless this is a bedroom or on the right side of your main door), lots of activities, 8 Wealth Trees with Birds, Purple Wealth Tree, Liuli Glazed Crystal Prosperity Fishes, number 8 Crystal or Crystal Cluster. It is thus great to spend time in these sectors in 2017 (unless it is the kitchen, toilet or storeroom) to enjoy prosperity, good fortune and relationship with others.
Click here to read more.
FENG SHUI FOR LOVE AND HARMONY
Feng Shui:風水, can be utilized to improve love, harmony and peace at home and with our loved ones.  This is an ancient Chinese system of aesthetics believed to use the laws of both Heaven (astronomy) and Earth (geography) to help one improve life by receiving positive "chi", 气 (Energy).
Tip 1:
Under the 8Mansions formula, in the Later Heaven Kua arrangement, the Southwest sector is represented by the Kun trigram

. The Kun trigram represents the matriarch energy which usually denotes caring, love, nurturing and relationships. Thus, under this formula, this sector within the home must be intact. It should not be missing and should not be in the kitchen, toilets or storeroom. Else, the luck of the mother or lady of the home would be affected adversely. In addition, as this sector governs relationship and if it is afflicted, the luck for finding a love one or relationship between a couple, with family or with others, these relationships will be affected as well.
Please click here to read more.
FENG SHUI FOR CAREER – Utilizing Feng Shui to arrange your work desk to boost your Career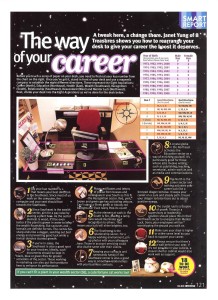 Before you touch a scrap of paper on your desk, you need to find out your good directions to utilize Feng Shui to activate for Career luck.  Click here to register and get your success and development directionsor identify your kua number here.
Once you've got it, stand in front of your desk and use a magnetic compass to establish the eight directions in Feng Shui. These represent the Eight Aspirations:
Career (North),
Education (Northeast),
Health (East),
Wealth (Southeast),
Recognition (South),
Relationship (Southwest),
Descendant (West), and
Mentor Luck (Northwest).
Next, divide your desk into the sectors represented by the Eight Aspirations under the Eight Mansions formula in Feng Shui as we've done for the desk below: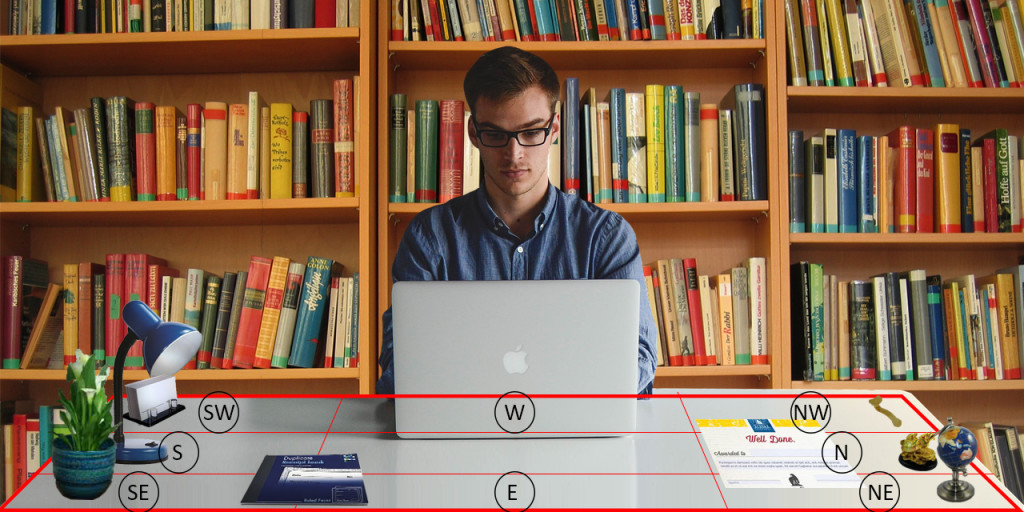 Please click here to read more.
KNOWING YOUR BAZI PROFILE PERSONALITY CAN HELP YOU SUCCEED
Knowing your Bazi Profile will aid you in identifying your intrinsic talents, you can then learn to maximize your potential through understanding yourself and your profile better.
Interested to learn more about this time-tested Asian personality profiling system so you can unleash your intrinsic talents and maximize your potential? Janet has written a series of articles to help you gain more insights on how you can achieve greater success in life. To access her articles, click on this link now!  Else, you can click here to watch short video clips where Janet explains more about this system.
View Personal Consultation Rates HERE.
Utilize Feng Shui & Bazi to maximize your success in Career, Relationships and Harmony – for more information visit 8treasures.biz